It's almost 3 years ago since we last heard from Christiaan.
The past months it kept us (friends and family) busy. What if they find him or his gear and nobody knows how to reach us?
That is why we made flyers with pictures of Christiaan and his gear. In Nepalese and English. So that if someone finds something, (s)he know who to contact.
Michel, good friend of Christiaan, had a role in the two searches, together with other friends. He is now traveling in Nepal with his family.
Michel: "I wanted to go back to Nepal to show the country to my family. It is such a beautiful country and the people are very friendly and hospitable. Also I wanted to see more of the country because I did not have time for that earlier."
He carried 1000 flyers with him. Karna & SARdogs will distribute these flyers further in Nepal.
Also Michel saw Suraj from Saron again. Both Karna and Suraj were of great importance during the searches.
We hope to be able to report more news on this site one day. We never stop hoping…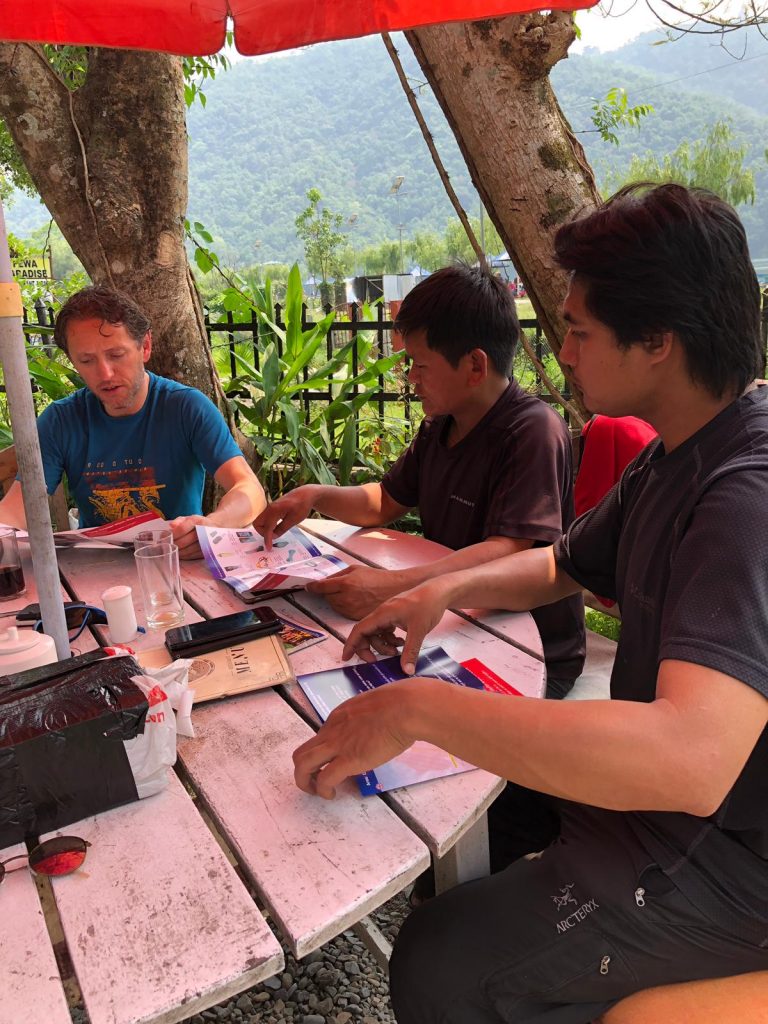 Michel and SARdogs with the flyers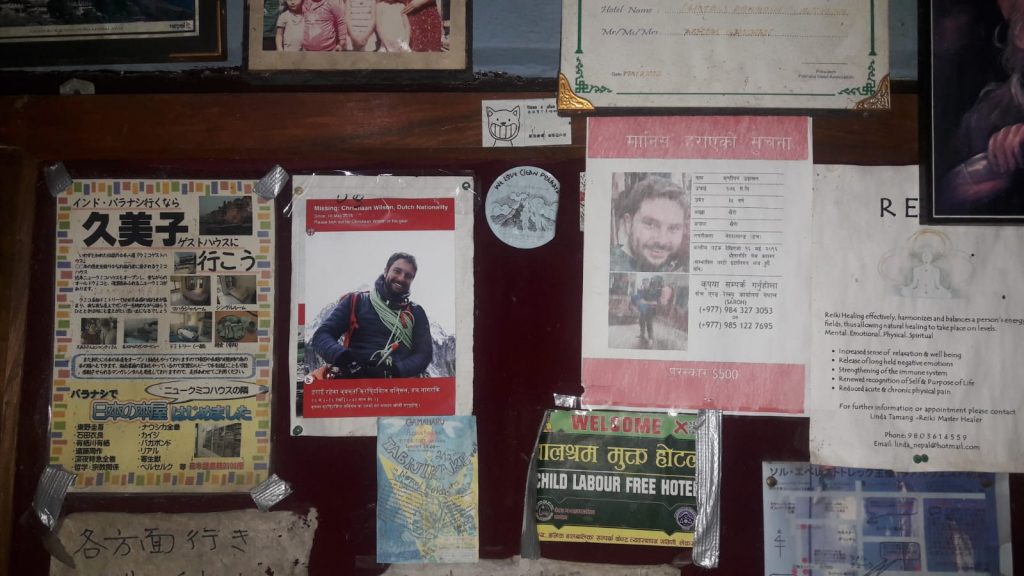 Hotel Penguin in Pokhara, where Michel and other friends stayed during the searches: on the right the poster from 3 years ago, on the left the new flyer.