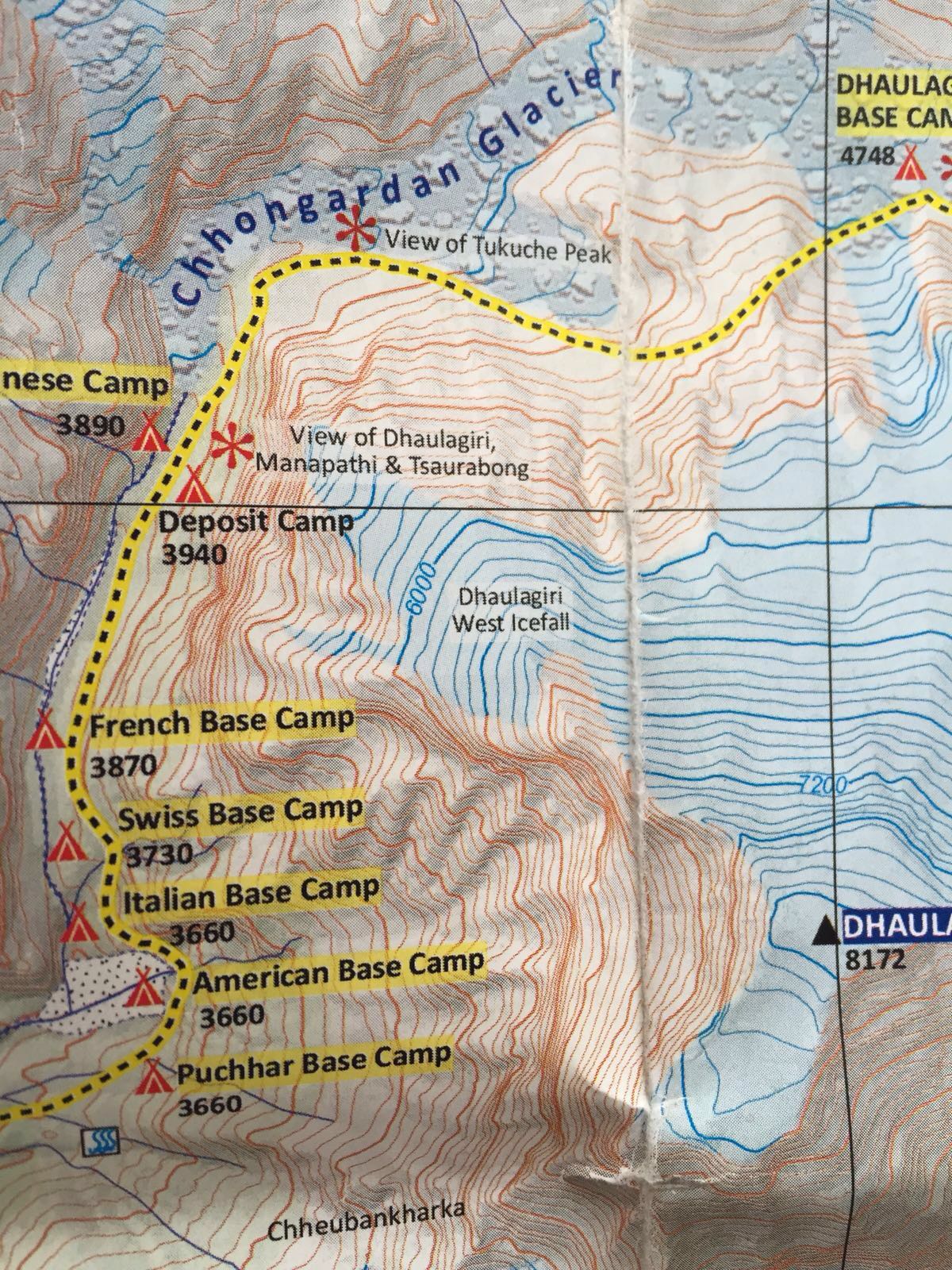 About his trip
Christiaan departed on April 17th for a 35 to 40 day trip to the summit of the 8,167 meter high Dhaulagiri in the Himalayas, Nepal. This mountain is located about 500 kilometers from the Mount Everest. He ascended together with an American climbing friend, who descended on his own on May 4th.
Last contact
Christiaan was spotted several times in camp 1 and camp 2 (about 6,000 meters). On May 15th, Christiaan used his satellite phone for the last time, and has not responded to any text messages since then.
On Monday morning, May 16th, several people saw Christian depart from Dhaulagiri Base Camp, descending toward Italian Base Camp (about a 4 hour walk). However, no one spotted Christian along the way, nor has he been reported seen in Italian Base Camp. Since then, there has been no trace of him. We therefore suspect that something went wrong between Dhaulagiri Base Camp (4,750 meters) and Italian Base Camp (3,700 meters).
Search
In May and June, we have carried out a search in cooperation with the NKBV (Dutch Climbing and Mountaineering Association) SARON (Search And Rescue Organization Nepal), and SARdogs Nepal, but unfortunately we have not been able to find him yet. Once the monsoon started (late June), it became too dangerous to continue due to heavy rainfall, and we had to stop the search. We still hope to find him. If you have any advice for us, please send them through the tips page.