Ruben and SARON have formed a great team of specialists the last few days for the search for Christiaan. One of the climb specialists is Pemba Gyalje Sherpa.
Pemba Gyalie Sherpa was National Geographic Adventurer of the Year because of his effort to save lives on K2. He climbed the Mount Everest 7 times and knows the Dhaulagiri area very well.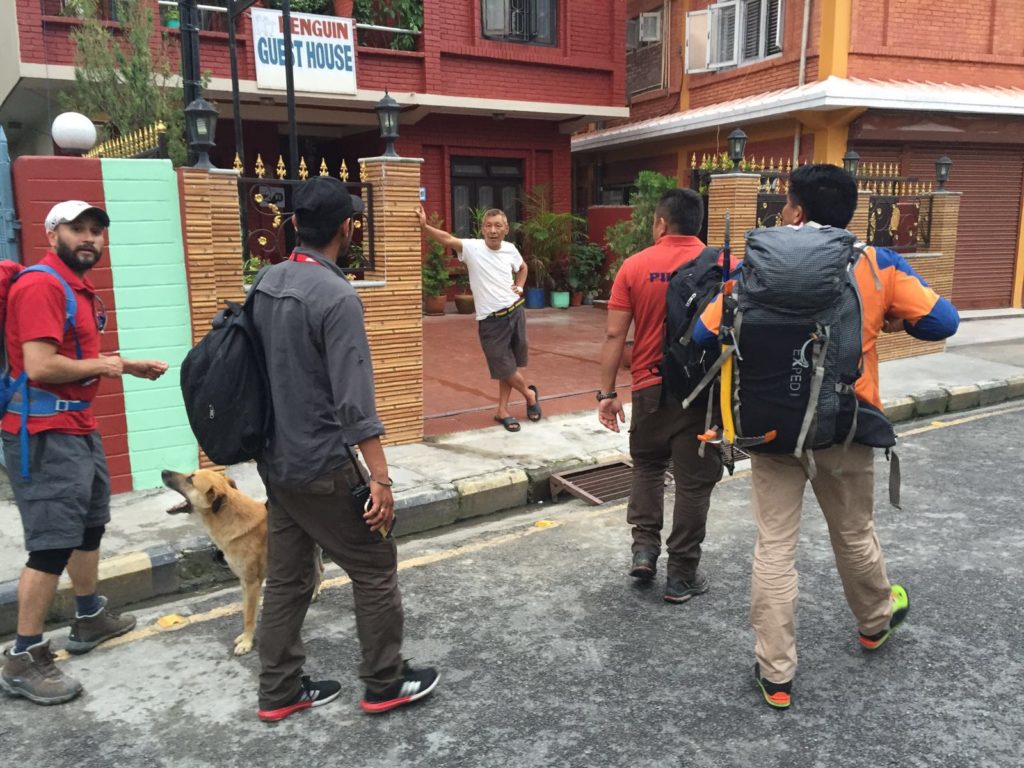 Ruben: "I'm not such a Catholic, but this man on the right is like a saint. I almost don't dare to look at him."
> Read more about saving lives on K2.
The search will continue (Update by Ruben)
Ruben: "The manager of saron and Pemba sherpa traveled to Pokhara today. We looked through all the info, talked with Paul and made plans. Our plan is to drop Pemba with Paul at the Italian camp and then fly to do a search by air. The dogteam is continuing and is a bit below Italian camp. They work towards Bogar. We will leave at 06:00 and hope for good weather."