This morning a new search by air took place. Ruben flew along with the flight. The extra flight was made possible by (a part) of the generous donations we got. Ruben gives us the following update:
"The weather was good this morning. We flew from Pokhara. Just before we wanted to get up in the air, Paul called that it was too cloudy, but when we got there we could clearly see Paul and Italian camp and landed safely. We've had a short contact and decided that Paul and Pemba would fly to Basecamp.
3 man searched the Hidden valley from the helicopter. We landed nearby a tent, but they were climbers who had just arrived.
Paul is making plans with Pemba what they will do the upcomming days. It's good to know good people are searching on the mountain. I spotted the dogteam by air. I expect them to reach Bogar."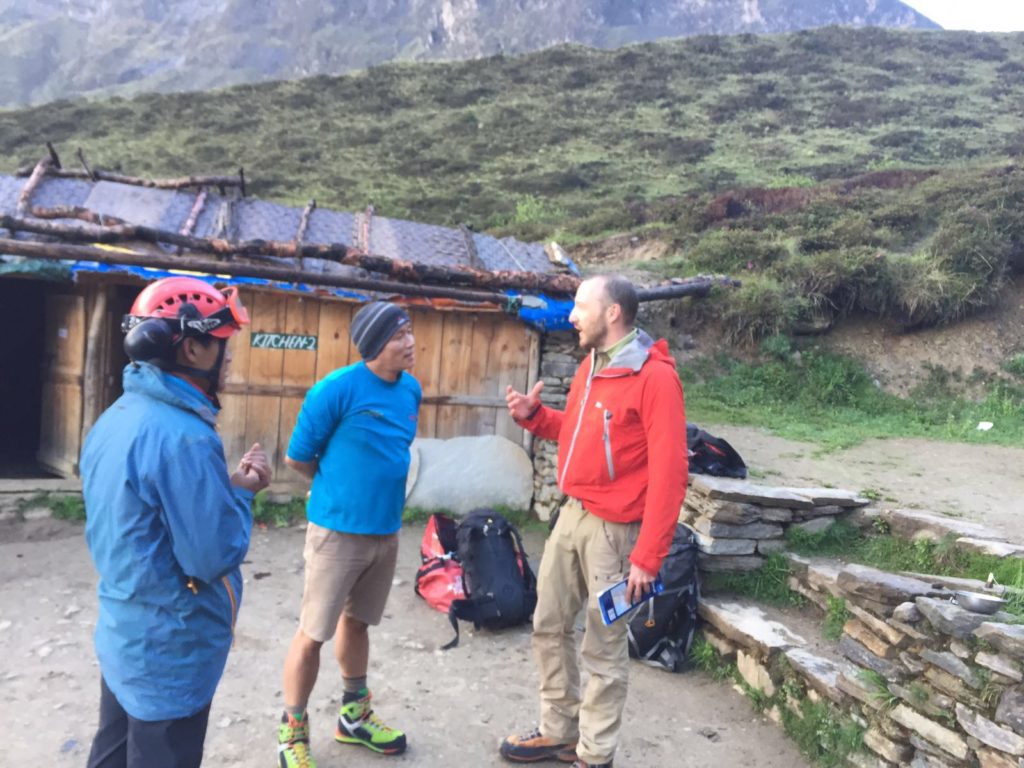 Paul and Pemba are together